In the startup and Entrepreneurship scene in Dhaka, there have been many individuals who have made huge impacts. These people have done much to bring about boosts and attention to the concerned environment. They have promoted women entrepreneurship, e-commerce, taken initiatives to reduce barriers and so on. Some are social entrepreneurs who live to make positive changes. But their activites have not stopped as of yet. They are continuing to promote and be a boon to the local startup culture and have the potential to do a lot more.
Here is SD Asia's list of people to look out for in 2015
1. Zunaid Ahmed Palak
The current State Minister Minister of Post, Telecommunications & Information Technology, Zunaid Ahmed Palak, is the youngest in his post. He is in stark contrast to his colleagues—he is very active on various social media sites and maintains his own website. He has overseen and personally spearheaded several tech and ICT initiatives in a bid to reach the Vision 2021 goals set for Bangladesh. Working in concert with state institutions and programs such as BASIS and A2i, he is a driving force behind events like Hackathon and the successful Digital World 2014 and upcoming 2015.
2. Shameem Ahsan
An ICT Entrepreneur and co-founder of Akhoni.com, eGeneration Ltd. and Benchmark e-Generation Ltd. His latest venture, Akhoni.com is Bangladesh's first and largest e-commerce platform. Elected as president of BASIS twice. He has received the "Best Young Entrepreneur of Bangladesh" from the Prime Minister. Under him, BASIS has done a lot to promote entrepreneurship, organizing countless fairs and seminars. Shameem was also a speaker at many international conferences and seminars as well. He has recently become a General Partner at Fenox Venture Capital as well.
3. Kamal S. Quadir
Kamal Quadir is a Bangladeshi American entrepreneur and the founder of bKash and Cellbazar. bKash is prominently known for its mobile banking services. bKash's services are available in the most remote regions of the country. Prior to starting bKash, Quadir also founded the buying and selling platform CellBazar. Quadir has an MBA from MIT's Sloan School of Management. He has a number of accolades including the MIT Ideas award and "Young Global Leader (YGL)" by the World Economic Forum of Davos.
4. Iraj Islam
Iraj Islam is a Co-foudner & Chief Technology Officer at NewsCred, a Content Marketing and Syndication platform. Iraj had the entrepreneurial spirit since his younger days. While in University, he was the founder and CEO of HalveraAB, a marketplace for books, video games, DVDs and CDs. HalveraAB won the Stockholm School of Entrepreneurship Business Competition. Iraj is also an ardent supporter of the local startup scene, as evinced by the huge number of events and workshops NewsCred sponsors on a regular basis.
5 & 6. Shams Jaber and Neloy Anik
Shams Jaber and Neloy Anik are the founders of the well known Tech School. The Tech School (TTS) provides education to young kids about technology, especially robotics. Neloy and Shams got tired of the theory oriented approach of teaching engineering to students. After working on a number of failed education ventures, the duo finally founded a sustainable venture in the form of TTS.
Shams and Neloy want to use practical engineering knowledge to gap the knowledge in traditional and alternative education curricula. They are providing tech education to a school in Notun Bazar and another one in Bandarban. These two schools are where Shams and Neloy have also started their initiatives of The Tech School outside Dhaka.
Dropping out of school, teaching young kids cool things and launching cool projects for positive change, Shams and Neloy are ambitious and bold in ways people cannot imagine.
7. Fahim Mashroor
Fahim Mashroor is the founder and CEO of BDJobs.com, Bangladesh's largest online job portal. The internet was booming back in early 2000's. But nothing was happening in Bangladesh. Fresh out of college, Fahim wanted to take risks and walked unmarked paths. With a few friends, computers and a room in his house, he started bdjobs.com. Fahim saw an opportunity to help the youth of the country and worked on his vision. By hustling patiently, bdjobs built up a lot of credibility in the digital space in the country and helped many people. Recently, bdjobs sold 25% of it's equity to Australia's no. 1 Job seeking portal SEEK for 38.5 crore BDT.
8. Erlend Prestgard
The head of strategy at Grameenphone, Erlend Prestgard is on a mission to make 3G internet a driving force of change in Bangladesh. He has been involved in several startup and tech community events, working with organisations such as BRAC as a spokesperson for the propagation of Internet in Bangladesh. Under his direction, Grameenphone is focusing on low cost internet enabled handsets to bring internet connectivity to the common man. He has also expressed interest in establishing public Wi-Fi spots in places like educational institutes. He has been successful in driving internet as internet penetration has jumped significantly.
9.Ejaj Ahmad
Ejaj Ahmad is the founder of BYLC, Bangladesh's first leadership institute. BYLC regularly holds workshops, seminars and summits to build the next generation of leaders in Bangladesh. Through BYLC, Ejaj has instilled leadership skills in the youth of Bangladesh and enabled them to solve various social problems. The leadership programs have created many entrepreneurs. Ejaj Ahmad has a masters' in Economics from the University of St. Andrews and a Masters in Public Policy from Harvard University.
 10. Anir Chowdhury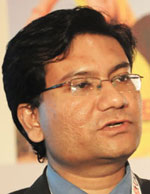 A member of the Prime Minister's National Digital Task Force, Anir Chowdhury is the Project Manager of the Access to Information (a2i) program. With assistance from UNDP and USAID, the project aims to establish e-service delivery centers in all 4,545 Unions of Bangladesh. Anir Chowdhury has worked tirelessly for the project, and so far it has paid off: not only are many government services provided online and available even at the rural level, but the project has also led to the training of over 50,000 government officials and micro-entrepreneurs on e-service awareness and they have launched 25,000 government office portals. Under his guidance, a2i has also engaged in partnering with several digital fairs and events.
11. Sonia Bashir Kabir
She is a role model for the contemporary entrepreneurs in the country and current CEO at Microsoft. After being trained and educated in Silicon Valley, she worked for fortune 100 companies like Oracle and Sun Microsystems. Her expertise resides in sales execution, financial management, team building and strategic planning and growth. In Bangldesh, she worked in Microsoft and Dell. Currently, she is collaborating with the government to use technology to make education more accessible for the poor. Her contributions are of paramount importance in the business world.
12. Anita Ghazi Rahman
Anita completed her Bar Vocational Course with "Merit" from The College of Law. Her main expertise resides in company law. Anita is the Co-Editor & Publisher of LCLR (Legal Circle Law Reports), a quarterly law report. She is also the Editor of Think Legal Bangladesh – www.thinklegalbangladesh.com, which is one of the first comprehensive free legal resource websites in the country. Using her knowledge and effort, she is trying to make the importance of law system more exposed to the business world in the country. Using technology, she is making her practices and resources more accessible for the people. the people of the country are not as aware of the corporate laws as they should be and hence she has taken the matter in her own hands.
13. Faria Samreen Nizam
She shares a passionate relationship with Startup Projects such as Loosemonkies and Payza Bangladesh. Strongly aimed with a vision to ensure Bangladeshis are placed on the map for all the right reasons, Faria actively leads the Bangladesh Marketing and Sales team for these two organizations and also Casada Technology.
Her role includes a variety of areas,  ranging from leading, monitoring and providing strategic guidance to the activities of the marketing, PR, sales, social media and customer service team to ensure overall business development of the companies. She is regarded as a leading role model in the country and very popular for her contributions in the business world.
14. Arif Nezami
An engineering student from United International University, Arif Nezami is a multitasking wizard in the Dhaka startup community. An executive member of the United Nations Youth & Student Association of Bangladesh since 2011, he has since gone on to become the Organiser of Google Development Group (GDG) Dhaka, hosting key events like DevFest throughout the country and the National Hackathon in association with A2i. Additionally, he is also the founder of Preneur Labs and the Chapter Director of Startup Grind Bangladesh.
15. Mohammad Zaman
A senior IT executive, Mohammad Zaman is the Chief Strategy Officer for Grameen Solutions. He is also a thought leader in the industry, providing guidance and mentorship to aspiring IT entrepreneurs. To this end, he has co-founded Cloud Camp Bangladesh, which informs and educates university students about the new opportunities in the IT sector, specifically in the Cloud, Mobile, Social Media and Analytics areas. He has been a speaker at numerous events, such as Digital World, e-Asia and DevFest.
16. Korvi Rakshand

Korvi Rakshand is the founder and chairman of the JAAGO Foundation, a civil society he founded in 2007. With JAAGO, he works to provide a long-run support infrastructure to several disadvantaged groups in Bangladesh. It began with a free-of-cost school that now runs classes for nearly 600 students. He is also the President of Volunteer for Bangladesh, a nationwide association of youth volunteer groups with over 12,000 volunteers. He is also a Co-founder of The Wave, a co-working space for young people to work on their ideas. In 2014, Korvi was ranked 5th in a top 10 list of inspirational Bangladeshis by British Bangladeshi Power & Inspiration 100.
17. Taslima Miji
Taslima Miji is the founder and CEO of Techmania. She founded the company in 2008 and has been working alongside as a member of Bangladesh Computer Samity. She was also formerly a journalist. After being pitched an idea for a joint venture from her friend, Ms. Miji did not think she would be able to handle the role of an acting partner. However, she ultimately managed get her shop in a good location and has not looked back since. She says that making it in the corporate as a woman has been extremely difficult and people often look at her background instead of her capabilities, but she has come a long way since 2008.
18. Nash Islam
Nash is an entrepreneur & tech community organizer who has flown in from America in 2012. He is currently CEO of G&R Ad Network, Bangladesh's top-notch online ad network, and co-founder at Mangoes Mobile, a US-based mHealth app development team. He is also an investor in US tech companies as a partner at Inflection Ventures. In 2010, Nash began his career at Google, working in both California & Singapore, and also worked at mobile ads start-up AdMob, that was later acquired by Google. He also partakes in Google Business Group meet ups in his spare time.
19. Sajid Islam
Sajid Islam is the Founder at hubdhaka, Organizer at Startup Weekend Dhaka, Founder at Shetu and the Global Support Product Manager at HP Software. This metapreneur has been in the world of IT for more than 15 years and hopes to make it bigger. Upon asking the future goals for Shetu, Sajid says that "I am working hard to make Shetu the first and best tech accelerator in Bangladesh. We already are the first, now we'll work towards graduating great companies worthy of drawing national and international investment."
20. Samira Zuberi Himika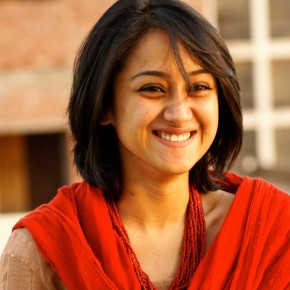 Samira Zuberi Himika is the founder of team engine. She is an entrepreneur, development sector & communications specialist, campaigner and a vocalist. This revolutionary entrepreneur says that the notion behind 'team engine' is that they have brought forth a platform where they are helping policy makers, individuals, private sectors and the government as well to interconnect and work with each other to make a better working system. They are attempting to eradicate the communication gap and assist them in launching good campaigns. In addition to that they are introducing new innovative platforms as well. The idea is to basically influence the nation on the road to progress.