2014 has been a memorable year for Startup community in Bangladesh. And it is no different for our neighbours, except a few differences in numbers and people receiving soap bars instead of smartphones. This year, India's startup scene has seen notable successes and forgettable failures. Here is SDasia's favorite headliners from the Indian Startup scene in 2014.
Zomato's Fifth Front.
Zomato is a restaurant discovery and search service. Think foodpanda, except, you don't get food delivered at your doorstep. Rather, when you go to a new city, Zomato helps you find restaurants. This year, they expanded their empire. International acquisitions are scary business. It takes some serious guts (not to mention quite a strong base of resources) to make this work out. Zomato has now under their belt, not one, but FIVE international acquisitions.They acquired Menumania.co.nz, (a New Zealand-based restaurant),  Lunchtime.cz and Obedovat.sk, the Czech Republic's and Slovakia's restaurant guides in August making it fourth acquisition within a span of three months. Repeating it again, Zomato made its fifth international acquisition getting their hands on an Italy based startup. Till date, Zomato has raised more than $110 million and is valued at over $650 million. They also launched in Chile last year and secured back to back seed funding rounds.
Olacabs Perseveres And Prevails
Olacabs is a taxi booking service which allows you to call for cabs from your mobile from anywhere, anytime. 2014 saw Olacabsstartup title the best startup in India as per the 'Economic Times' survey. Ola also rolled out a premium woman-only pink cab service (which would be divine if ever available in Bangladesh, wouldn't it?).  They also raised funds worth 250 crore rupees. Ola also survived the government's ban in the capital and was allowed by the High Court to operate in Delhi. They showed some serious grit and determination to get where they are now.
From Infosys Hails A Hero
Infosys Ltd is an Indian multinational corporation that provides business consulting, information technology, software engineering and outsourcing services. Vishal Sikka was made the CEO of the company with some very high expectations on his shoulder, and he delivered. He led the company towards a 4.5% QoQ growth in revenues and a 7.3% QoQ growth in net profits.He has pushed Infosys towards a more open business model, partnering with market leaders like Hitachi, Amazon, Microsoft. They also built an open source platform that serves the need of enterprises through numerous connectors, algorithms and visualization options.
Snapdeal Snaps Funding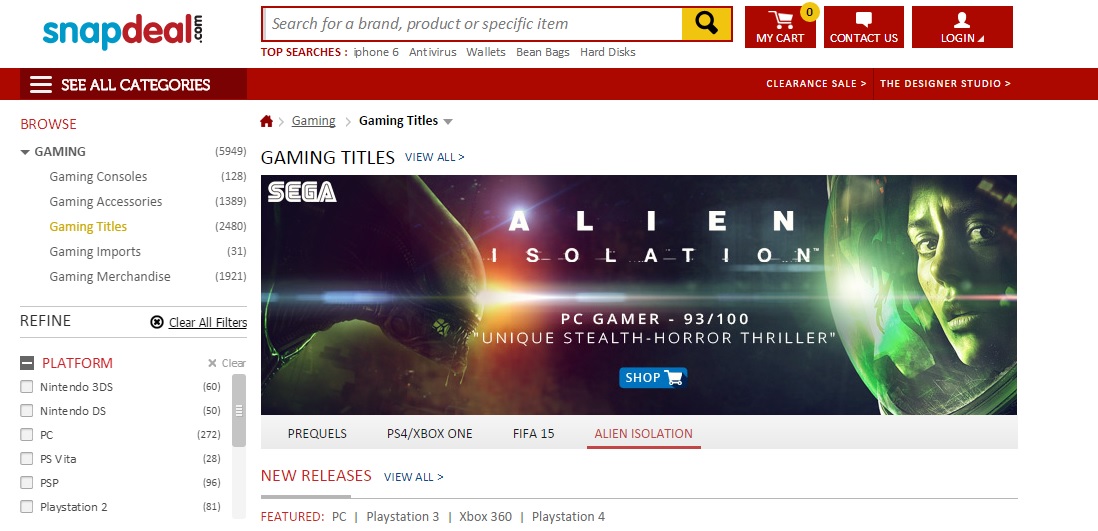 Snapdeal is one of India's biggest e-commerce firms. This year Snapdeal hit the headlines for raising $627 Million from Softbank group. They also recieved a lot of publicity over a customer recieving a bar of soap instead of a Samsung smartphone which he ordered. Snapdeal were quick to provide him a refund.
Quickr Lands Funding And Brings MSP to India
Quickr is India's biggest online and mobile classified ad portal.  This year it was raining cash for this firm. Within six months of raising a $90 million round, online classifieds marketplace Quikr announced a $60 million fresh funding round in around September. In February the company had launched a new campaign around the concept of Maximum Selling Price (MSP).
Flipkart and the Big Billion Day
One of the biggest headliners this year was Flipkart. They are India's largest e-comerce firm. On "Big Billion Day" in October, Flipkart aimed for record merchandise sales as part of a massive discount blitz (not unlike the US's Cyber Monday). They  got a billion hits on their site that day and achieved a 24-hour sales target of US$100 million in GMV (gross merchandise value) in just 10 hours. This was arguably the peak moment of Indian e-commerce history. Flipkart also acquired Myntra in a $370 Million deal giving flipkart a bigger piece of the online fashion pie.
Housing.com lands Investment…
Real estate has become the next big destination for investors after e-commerce and taxi companies. Housing.com is a Mumbai-based real estate search portal which allows customers to search for housing based on geography, number of rooms, and various other filters. This year they raised funds worth 90 Mils via softbank and enriched their services with difersification. They will use the funds to map over 40 million houses across 300 cities in India, They also integrated features like home loans and rental agreements in its online platform.
…and so does Inmobi
InMobi is the world's largest independent mobile advertising company, which taps into 800 million mobile users every month. InMobi is a performance based mobile ad network backed by Soft Bank and Kleiner Perkins Caufield & Byers. It was announced the Outstanding Startup of the year by 'Forbes India'. They also secured investment from several global strategic and financial firms this year.
Mu Sigma slays with Analytics
Mu Sigma is an analytics services provider. They employ skills, technologies, practices for continuous iterative exploration and investigation of past business performance to gain insight and drive business planning  (much like our very own Lightcastle Partners) This year it raised a staggering total of 163 million dollars in funding over its nine years of existence. Mu Sigma also holds the unique distinction of securing the largest funding round ever by a business analytics company. Mu sigma has not only made their impact on a very complex field of work with a very diverse and very talented team.